Seattle Deck Waterproofing
Specializing in coatings for solid surface decks, plywood and concrete
Trust the multi-skilled professionals at Seattle Deck Waterproofing for complete water damage repair and prevention. When leaking occurs, don't hesitate to call the company with more than 30 years of superior waterproofing expertise.
We Know Waterproofing
The constantly wet climate of the Pacific Northwest creates a harsh environment for outdoor decks and flooring, allowing the potential for serious water damage. Our services keep you and everything around you dry where they need to be. Whether you are doing it by yourself, or need expert advice and reliable installation, we have you and your deck covered. Questions? Call or
send us a note
.
Water Damage Repair You Can Depend On

In the Pacific Northwest, choosing the right waterproof coating is vital to maintaining the look and structure of your home.

When you have us apply the proper deck sealers and finishes your guests will take note. Parties on your deck will have never looked better.

Trust us to fix any part of your home where leaking is an issue, and provide comprehensive deck repairs when water damage strikes.

In Business for More Than 30 Years

Credit Cards Accepted for Down Payment

10% down with balance due on completion

Free Inspection & Consultation
Protective Deck Sealants
The wet Pacific Northwest weather causes havoc on untreated decks. Seattle Deck Waterproofing located in North Seattle, knows the importance of protecting your deck with the best waterproofing products. We know that using the right deck sealants is the secret to a lasting, beautiful deck.
What You Should Know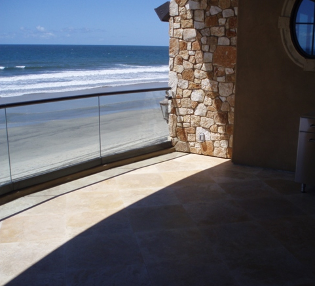 The most effective waterproofed decks use sealers filled with flexible membranes that keep in water. Over time, exposure to harsh weather, sunlight, and foot-traffic diminishes the flexibility of these vital membranes, allowing water to escape. Our crew applies a fluid coating system to waterproof your promenade deck, balcony, sun deck, and parking deck. This provides seamless and most desirable results with the highest amount of protection possible.
Coating & Sealing Benefits
Our application experts coat the surfaces of your deck with industry-leading waterproofing solutions, sealants, and finishes. Once applied, you'll feel confident knowing your structure has superior UV protection and the concrete won't deteriorate or scale.
When & Why to Take Action
To maintain the look of your deck, we recommend waterproofing every 7 to 10 years. Of course, doing it more frequently provides even greater protection, for example, in salt-water marine settings. If neglected for any further amount of time, you may experience additional damage and deterioration, resulting in expensive repairs along with new waterproofing.
Contact us
on how to prevent or repair unsightly and harmful deterioration of your deck with our high-quality deck sealants.
Versatile Waterproof Coating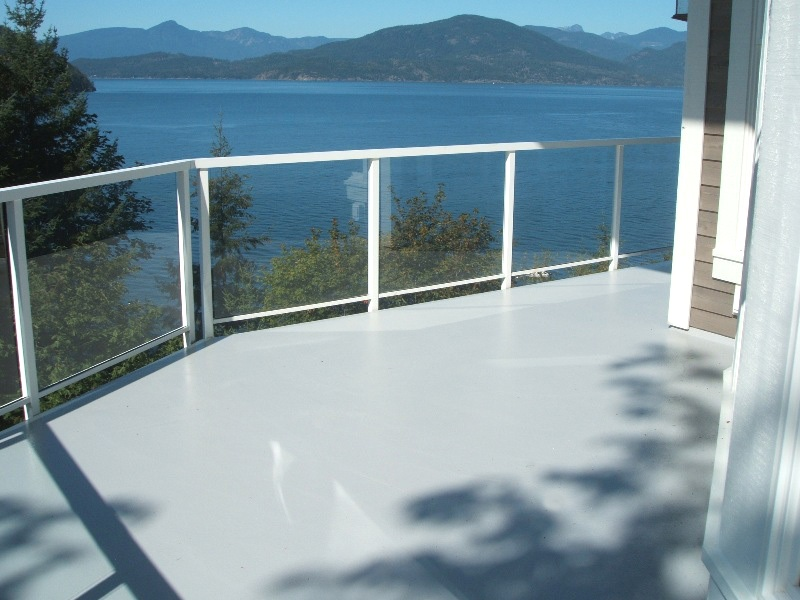 At Seattle Deck Waterproofing, applying waterproof coating on decks is only part of what we do. We also specialize in waterproofing concrete, garage floors, and in-house flooring. Our expert contractors are available to tackle any job where leaking or water entry damage occurs.
Why We Are Better
Many years of working with various types of materials yield the experience needed to know exactly what's best for your deck or patio. Our competitors will try to sell you expensive products that aren't as effective, like vinyl, fiberglass, or Torch-on SBS systems.
Industry-Leading Products
We only work with the highest quality products that work effectively the first time, including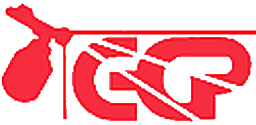 Gel-Coat Products
™,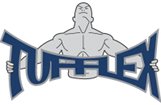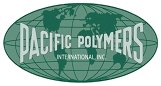 the leading deck refinishing, sealing, and waterproofing solutions needed in the Pacific Northwest. Various color options are available to match the existing look of your deck or patio. Our company sells and applies the two leading elastomeric coatings in the world: Pacific Polymers™ and Tufflex™. Our customers experience years of fun and heavy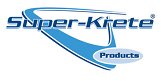 use on their decks and patios without feeling the pain of costly water damage. We also make fiberglass repair materials used to seal shower stalls and boats, available through our partner
Gel-Coat Products
™.
Storefront Advice
Visiting our storefront is a great option for customers that like to be hands-on and ask questions directly to our helpful staff. See our products at work and receive trusted advice from the company with more than 30 years of waterproofing experience. This provides a large advantage over our competition, which operates with only a truck and a cell phone.
Contact us
today in Seattle, Washington, for waterproof coating options from the contractors that know what's best for your deck and patio.
Top Coat Colors

Pacific Gray

Sidewalk Gray

Rocky Gray

Monterrey Sand

Desert Tan

Ash Brown
Complete Deck Repairs & Replacements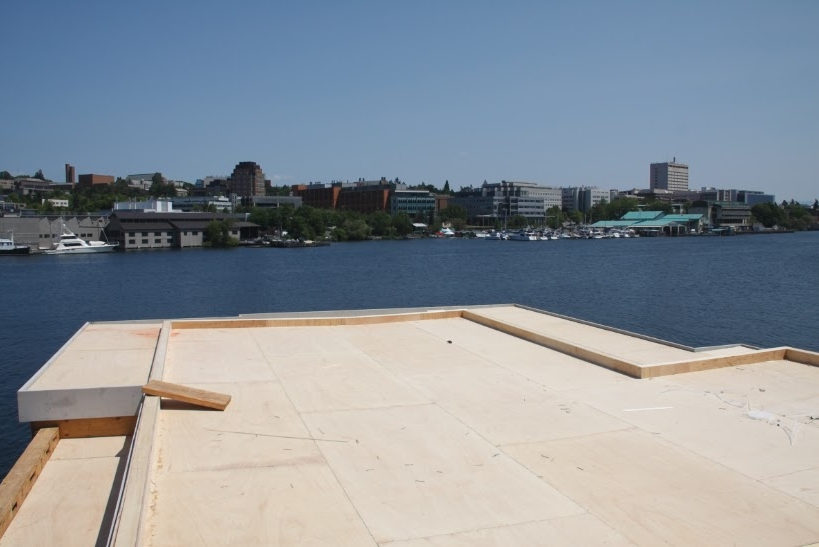 When you notice leaking, Seattle Deck Waterproofing offers the deck repair or replacement expertise you need. Backed by more than three decades of experience, we know what it takes to make repairs that give you years of worry free outdoor living.
Total Rot Remediation
Almost all timber will deteriorate when exposed to moisture for long periods of time. Fungal decay or rot is the result. There are three broad categories of rot – brown rots, white rots and soft rots.
Brown rots eventually darken the appearance of the timber as they consume only cellulose, leaving behind the darker woody lignin. Decayed timber may still look satisfactory but can be readily penetrated by a knife. Brown rots are considered to be more severe than other types of rots. This is because they decay timber more rapidly, and once started, they tend to operate at lower moisture levels than other rots. One particularly malignant brown rot is Serpula lacrymans, commonly known as "dry rot". It derives its name and reputation because of its ability to transport moisture, enabling it to attack otherwise dry timber.
White rots appear to bleach the timber, giving decayed timber a yellow-white fibrous appearance. The coloration is because they consume both the lignin and the cellulose. White rots commonly operate at mid to higher moisture levels.
Timber infected by soft rots often shows little outward sign of decay. The only sign is that the timber may have darkened or appear to be grayish. In advanced stages of soft rot decay, the timber can easily be carved with a sharp knife. Soft rots are usually found on timber in contact with the ground as they tend to need elevated moisture levels to grow.
Simply put, rot remediation means to repair or replace the existing rotted wood, a potentially complex job. That's not a worry when you call us, as we have the skill needed to give you the best results and bring your deck back to life, no matter what the extent of the damage.
We'll Fix Their Work
Builders regularly cut corners, disregard important home-building steps, and make careless mistakes. While this is unfortunate, we have the skills to correct any shortcomings left by others. In fact, contractors and other professionals constantly depend on us to ensure full protection on their properties the first time.
Have a question? Just ask us.
Can you see us?
Frequently Asked Questions
I'm not sure what color I need.
If you do not know year and make of your shower, tub or sink, etc., Supply us with a paper sample from your local paint store that you feel is close to your unit and we will color match the sample for you.
Does the repair kit fix a leaking tub:
No, the repair kit is designed for a cosmetic fix. If you have a non leaking scratch, chip or crack, our Tub and Shower repair kit is for you. If you have a leak that water is getting through, we also sell a structural repair kit for the do-it-your-selfer.
I am having problems with material not curing:
The Gel-coat paste and hardener must be mixed thoroughly and allowed to set. Please carefully read all directions prior to using the repair kit.
Does the repair product work on materials other than fiberglass?
Yes, you can use our repair kit on porcelain, acrylic, composites, cast iron. It will adhere to just about anything as long as the surface is properly prepped.
What if I get paste or catalyst/hardener on my skin?
Wash with soap and water immediately.
How soon can I use my tub?
Once you have finished the last step of polishing, you can use you shower, tub or sink immediately.
Seattle Deck Waterproofing
(206) 781-1162
958 N 127th St, Seattle, WA 98133
Design and propulsion
by Grayrabbit ∈